About Me
JG
.
-CPA in process.
-Part-time Blogger.
-Full-time Student.
-Naturally Analytical.
-Very Intuitive.
-Entirely Vulnerable.
-Selectively Social
-Melancholic
-INC
-94 line
-ELF
-EXO L
Note to readers:

I rarely edit my work. Sorry for the typographical and grammatical errors.

Other pictures are not mine unless otherwise stated. Credits to the original owner.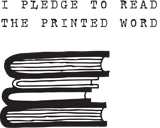 Site Visitors

Cream and Berries
Tumblin' since August 2010 ©
morganza234 reblogged this from creamandberries and added:

if i saw this i would die.